Chris Aquino*
Briana Baker
Jeff Baker
Bill Brawley
Fred Davis
Dan Deneen
Emlyn Diakow
Molly Drummond
Ashley Dunkle
Rebecca Hanissian
Nate Hill
Judy Hills
Dora Huang
Susan Johnson
Janice Kelley
Thomas Kuczmarski
Lynn Macpherson
Polly Mahoney
Brett Mayfield
Dan McCarthy
Greg Moore
Kitty O'Hara
Kristy O'Meara*
Carol Porter
Christie Stark-Lafayette
Ruby Summers
Marek Svoboda
Peter Tenenbaum
Nathan Thoele
Jonathan Tuthill*
Stephen Wang
Jacob Wasag
Doris Yates
* Staff also serve as volunteers on the Reparative Panel
Meet the Volunteers!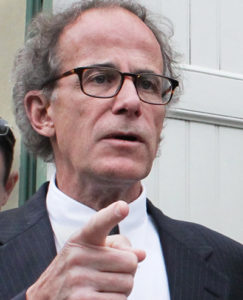 Dan Deneen – Writer and editor, Upper Valley resident since 1993.  Professional background in finance, public school education.  Having had my share of mistakes and narrowly-avoided disasters in my own life, I am always aware of how fragile the line between "law-abiding citizen" and "offender" can be.  The Justice Center is a small way I can offer a helping hand to young men and women who have made poor choices, been unlucky, or one way or another found themselves facing—or returning from—incarceration.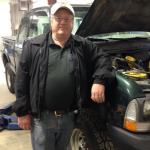 Fred Davis – A local business man who has volunteered his time in the Hartford Justice Center since the very beginning.  He serves on the Restorative Panel and is the facilitator in the family group conferencing process.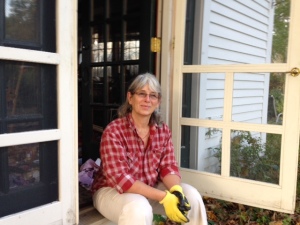 Susan Johnson – I'm a retired Chiropractor and emerging artist, living in Hartford, VT. My husband and I moved back to New England 5 years ago. When I am not behind in weeding and mowing a 4 hour-a-day garden, I enjoy playing w/ paint.  It's been fun to see my donated artwork raise funds  for Elizabeth Warren, and a women's prison theatre project, to have been in DHMC Healing w/ Art exhibits, AVA Gallery shows, and to be accepted in the first juried show at Gallery A3 in Amherst MA this past Spring. I feel very fortunate to have connected w/  Restorative Justice center the first month I moved here. It's a wonderful program that I have found to enrich my life as a panel member, as well as supports the best possible outcome for everyone.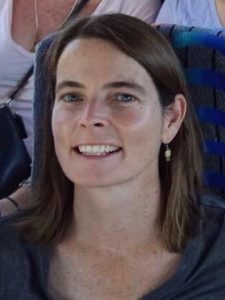 Polly Mahoney – I am grateful for the opportunity to volunteer at the Hartford Community Restorative Justice Center, where everyone is welcomed and treated with respect. Through the restorative justice process, I have learned how interconnected we all are.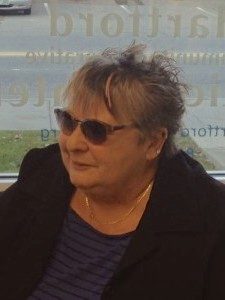 Carol Porter – I live in White River Jct, VT, and have a degree in Accounting and Business Management. I am a recovering alcoholic with 26 years of recovery. I work and live for my kids. I have a long history of personal experiences that enable me to relate with some of our clients. I strongly believe in "pay it forward." I want to give back the miracles I have received in my life.
Megan Rose Carr LaPorte – A second-year medical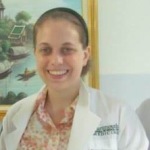 student at the the Geisel School of Medicine at Dartmouth and a current member of the Physicians for Human Rights national student advisory board.  After finishing her undergraduate degree, she was awarded a Fulbright ETA in Thailand, where she taught English and completed hospital internships in Chiang Mai and Umphang. During her first year of medical school, she was awarded a Schwartz Compassion Fellowship to study compassion in medical pedagogy, and carried out a project to support healthcare for stateless individuals on the Thai-Burma border. She is most interested in social justice, global health, and healthcare optimization in low-resource settings. Quotation: "I think that those who are really doing everything they can, whatever it is, do not feel either despair or hopelessness, because they're involved in the doing." –Aung San Suu Kyi